I always envisioned that when I grew up I would have the million dollar family (a mom, dad, son, and daughter). But, as fate would have it, a daughter was not dealt to me in my deck of cards. Don't get me wrong, I love my little boys. And knowing what I now know of my family I wouldn't change it for the world. However, that still doesn't stop me from occasionally feeling blue that there will be no mermaid or princess birthday party planning for me in my future…
A Barbie Princess Birthday Fit For A Queen
That was until one day when fate called me on the phone. On the other end of the call was my mom. During our usual chit chat session she very casually reminded me that her BIG 6-0 was fast approaching. It was then that it dawned on me. I was going to get my chance to host a girlie girl birthday party after all.
It turns out that I had been overlooking someone near and dear to me who deserved a grand birthday celebration. The type of party that's bedazzled with glitter and glam and decked out in all shades of pink. That lucky person was my mom.
My Mom & Barbie Make 6 Decades Look Good
My mom, Darlene (also affectionately known by her inner circle as Duzzy) turned 60 this year. She was born in 1959 and coincidentally shares her birth year with my childhood icon, Barbie. So what better way to celebrate my mom's (and Barbie's) 60th birthday than by throwing her a grand Barbie princess birthday bash!

Now, when I said fate stepped in, it really did. That's because my mom and Barbie have more than just an age in common. Not only did my mom and Barbie make their grand entrance into the world 1959. But they both share a love for shoes, clothes and fashion. Also, who's Barbie without Ken? Well, the same can be said about my mom. The love of her life (my dad) is named Ken too! Honestly, it couldn't get any better – this party was meant to be.
So with the wheels set in motion (or should I say heels set in motion 👠), the gears in my brain started turning and I engaged into party plan mode. Here's how my mom's 60th Barbie princess birthday surprise party turned out.

An Elaborate Lie
To orchestrate and pull off the big surprise party took some work! Especially since there were 50+ people in on the big secret. With over a month to D-day (Duzzy's birthday), we had to come up with some elaborate lies with convincing details. And the lies that we came up with were more than a few shades off of white.
On D-day, to get my unsuspecting mom to the party destination my aunty had to fabricate a new found passion for Zumba. There was the mystery of a missing leather glove (I think it was OJ). And there was an unfortunate problem with bodily fluids and urgency issues with members of my man-family.
To conceal my own whereabouts I said I was busy "attending" a design seminar with my bestie. I even had white lied that the host of the event was Jillian Harris. But instead of learning how to use the latest Pantone colour as an accent in the kitchen, I was actually in my aunt's kitchen – neck deep in food and party prep. But, even though my mom taught me not to lie, all those fibs were justified. Because when it was all said and done the party went down without a glitch and my mom got the biggest birthday surprise ever.
The Deets
It was so much fun having the opportunity to design and plan this big party for my mom. I started by designing and creating my own e-invite. I sent out the invitation to 60+ friends and family members. Because fate had already chosen the party theme (Barbie princess birthday bash) my next step was to get to the rest of the decor and planning.
I always design and make my little boys a poster illustrating their milestones for their birthdays. I really love doing this as I think it's a super cute addition to all the other party decorations (plus I'm a sap when it come to this stuff). However, I thought that it might be somewhat inappropriate (and mildly embarrassing) to list on a poster for all to see, my mom's weight, height and the fact that at 60 she still has her own teeth and is still able to eat solid foods. So instead I substituted a poster that showed all of the great things and interesting facts from the year 1959. I equally loved making this poster and I think it turned out great (If you want one for your own event I am now selling the milestone poster at my Etsy store).
To complete the Barbie princess birthday theme, I also baked and decorated a two-tiered pink princess birthday cake and 4 dozen vanilla and chocolate cupcakes. I crowned all the baked goodies with glitter gold Tiaras which I had designed and crafted. I had a blast making everything and got so many compliments on it all (the crown toppers are also available at my Etsy store).
The Big Day
Well, D-day finally came and as I said earlier, everything went off exactly as planned. Despite the -30 c weather, my pulled pork problem (don't ask) and my uncle's flat tire, friends and family gathered from near and far to celebrate my mom. In the true spirit of this amazing group of people, everyone rallied together in the final minutes before the party to complete all of the last minute details. They helped prep food, transport party stuff, set up tables and chairs, decorate the room, and pitched in enough food to feed an army. It was so heart warming ♥️ to see everyone come together like this.
My mom was totally surprised when she entered the room and saw that 53 of her family and friends had gathered just for her. The night was a blast! We had hours of fun together. We ate, we laughed, we ate some more… then we cried, followed by more eating. All while celebrating a woman who in my opinion is one of the most amazing people on Earth. A woman who is my role model and my biggest supporter. A woman who my family thinks the world of. And a woman who Barbie has nothing on. This woman I am so lucky and proud to call my mom.
Cheers Mom, to a wonderful 60th Birthday and to many more years and celebrations together!
As always, if you liked this post the biggest compliment you can give me is to leave a comment or share it with your friends. Also find and follow me on Facebook, Pinterest, & Instagram. If you like my blog and don't want to miss any future posts, sign up to for my email.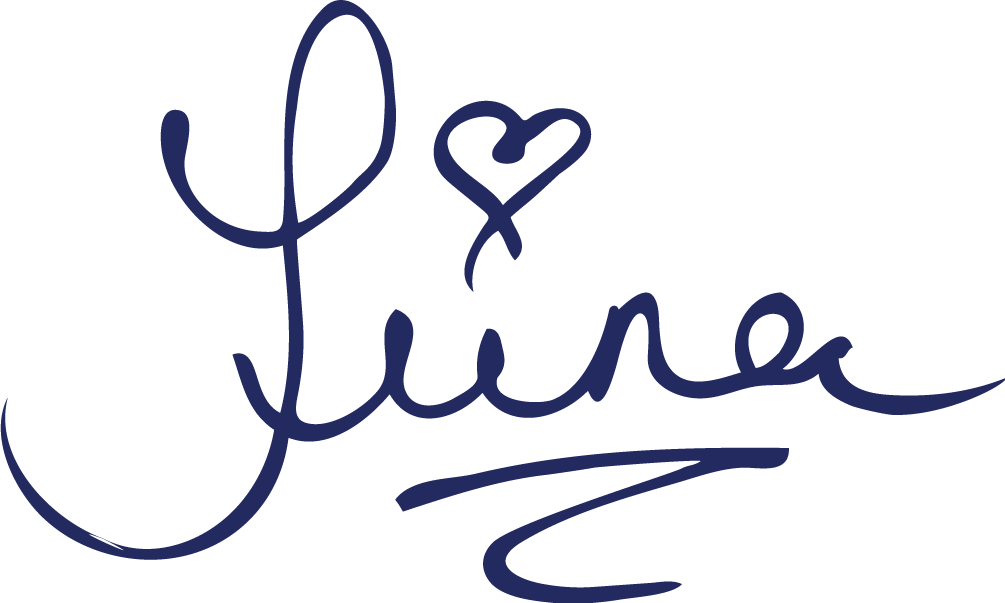 (Visited 1,194 times, 1 visits today)